If you're looking for a skilled photographer in Santa Barbra, CA, you've come to the right place. You can also order greeting cards, corporate event photography, and more through Helene Glassman Imagery Photography. Get beautiful custom greeting cards and photography in Santa Barbra, CA by pro photographer Helene Glassman at Imagery Photography. Helene has become a household name within the Santa Barbra California region for more than three decades. She does an array of photography for special events and greeting cards, including prints for corporate gifts and stationery. She is recognized for her talented imagery featuring headshots and does many non-profit events.
The Industry's Leading Photographer
Helene Glassman Imagery Photography Certifications and Recognition
You can trust Helene to deliver quality and years of experience and recognition within the photography and printing industry. Helene Glassman is passionate about imagery photography and is one of the leaders in the industry with a life membership at the Photographers of America. She has also obtained credit, granting her the National Service Award. Furthermore, Helene Glassman is a member of the American Society of Photographers (ASP) and the Santa Barbra Chamber of Commerce.
Specialty Photography
Helping clients cherish and make memories through imagery photography is what Helene thrives on and is dedicated to achieving for her clients. Whether there is an event or custom greeting cards are required, she is the one for the job.
Portrait photography
Portrait photography is one of Helene's specialties, and she has grown her reputation by taking headshots and portraits of large groups. She also does executive portraits and family portraits.
Headshot photography done professionally can have a lasting and positive impression. Headshots are beautifully completed by Helene Glassman and are handy for online dating applications, job applications, LinkedIn portfolios, business portfolios, auditions, and more.
Commercial photography
Helene caters to various commercial niche markets and has worked on multiple projects. Some of her commercial photography includes photoshoots for coffee shops and restaurants, stock photos for company websites, bakeries, fashion designers, art galleries, artwork photos, architecture, and health industries, to name just a few. See some of the photo samples on the website for a better idea.
Non-profit events photography
You can capture the best moments with an image, and as the famous saying goes, "A photo is worth more than a thousand words". You can book Helene's photography services for all your non-profit events and capture every moment while driving home the event's message.
High-Quality Custom Greeting Cards
Get beautiful and quality greeting cards for all occasions. Helene works closely with her clients to get every detail expressed in the greeting cards. Fine art greeting cards make it extra memorable, and more thought is taken into the gesture. Speak to Helene about her crisp color prints, greeting cards, and custom stationery prints.
Contact Helene Glassman Imagery Photography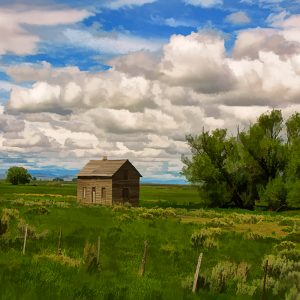 See the main website for more details, and contact Helene Glassman, a skilled photographer in Santa Barbra, CA, for more information.
Imagery Photography has been a part of Imagery by Helene, Inc. located in Santa Barbara, CA with a satellite office in Atlanta, GA for the last 30 years. Imagery is your source for family & executive portraits, corporate events and conferences. Check out our photography portfolio!
Creating special images that document Bar/Bat Mitzvahs, Weddings, and Life Cycle events for families has always been Helene Glassman's special talent. Helene is available to photograph portraits and events not just in Santa Barbara and Atlanta, but nationwide.
Helene Glassman, the heart of and creator at Imagery Photography, is also an accomplished baby and children's photographer. Her trade marked "Fingers, Toes and Little Noses" baby panels are loved by all the families that seek out her talent and photographic services.
As an Award winning photographer, Helene Glassman has developed another creative outlet for her talent. Helene and Imagery produce Fine Art Wall Decor and custom designed fine art greeting cards. Helene does special order custom greeting cards for the corporate
World as well as for individuals. Her greeting cards are also available in stores as well as at her fine art web site, www.heleneglassman.com.