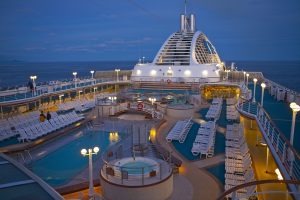 Enjoy beautiful custom greeting cards by Helen Glassman Imagery Photography in Santa Barbra, CA. Greeting cards have many benefits, and as a professional photographer and fine arts specialist, Helen has dedicated her time and energy to creating some of the most exquisite cards for all occasions.
Helene Glassman has established herself in the photography industry with 30 years of experience and counting. She is also a member of the ASP and a National Award Service recipient. Throughout her years, Helene has also seen the need to create greeting cards beyond still life and landscape photos. Instead, she has incorporated her love of fine art into her works, creating unique artwork and custom greeting cards.
---
"My designs are about Everyday Life as I see it. It can be flowers, sunsets or walking on the breakwater watching the waves crash over the side of the stone wall. Sometimes there are stories I tell about the winter snow at night with the warm street light shining down on footprints in the snow. Little things that represent my relationships with the people in my life or watching others and the way they interact with their loved ones. Hand written notes are so personal . They mean much more to the people you send them to than just sending an email. they become keepsakes to be treasured. I like to think they make you smile when you see them.  Some of the images are contemporary and some are traditional that reflect my eclectic life style. I hope you enjoy them." – Helene Glassman
---
Why Fine-Arts Greeting Cards Are a Wonderful Choice
Custom greeting cards are already unique on their own, but with the touch of art, they become even more pretty. Fine-arts greeting cards come in many forms and can express many emotions. You can see some of the wide selection already completed by Helene Glassman on her website. If you're celebrating a significant event or looking to send something extra special in addition to a gift, adding a greeting card can help you express your feelings at the time. You may be feeling joy about a newborn baby joining the family, sharing greetings and well wishes for a wedding, or a captured moment displayed in an art form like mystery, birthdays, milestones, love, and family.
You can also use fine-arts wall art prints as a stunning focal point on your walls or as part of the décor or theme in your home. If there is a piece you love, you can get in touch with Helene, who lives, breathes, and speaks all things related to fine-arts prints, photography for all occasions, and custom greeting cards to set the tone and express yourself on any occasion.
Affordability and Professionalism at Its Finest
Helene Glassman is the founder and brainchild of Imagery Photography and is highly educated and talented in her industry. She is reputable and has a plethora of experience to guide her clients and help with the amazing designs and photography required.
Get in touch today and get a greeting card to say it.